A Retreat-Style Setting
Welcomes You Home
Welcome to River Oaks Apartments & Townhomes
Make luxury a part of your daily life at River Oaks Apartments. Enjoy elevated levels of comfort and prepare to unwind, recharge, and pamper yourself with all the high-end amenities youve always wanted. Our apartments in Hanford, CA, invite you to experience ultimate relaxation in a beautiful setting filled with resort-inspired features.
Come home to exquisitely designed one-, two-, or three-bedroom apartments all equipped with generous amounts of space. Designed to please the eye, our charming interiors are marked by soothing color palettes, bright natural light, and thoughtful interior design finishes. The open living rooms come with cozy fireplaces where you can curl up with a good book. The sleek kitchens boast wood-grained cabinets and all the energy-efficient appliances you need to make cooking a breeze. Air conditioning and central heating ensure that room temperature is just right, while the bedrooms include soft carpeting throughout.
Our Hanford, CA, apartments open to vibrant outdoor areas. Lush, green scenery, sparkling pools, and relaxing spas enhance your experience at River Oaks. Start your morning with a refreshing walk or challenge yourself with a high-intensity workout at the fully-equipped fitness studio. If sports are more your cup of tea, you can choose between the basketball and pickleball court. As for services, our team covers 24-hour emergency maintenance, on-site management, and online requests. Stroll along our beautifully landscaped grounds knowing youre just minutes away from gourmet eateries and sophisticated shopping.
A wealth of attractions and entertainment await right outside our apartments in Hanford, CAjoin us today and start exploring!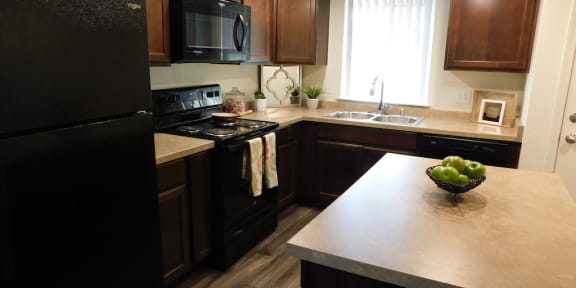 APARTMENTS IN HANFORD, CA WITH PLENTIFUL AMENITIES?
At River Oaks Apartments, we understand how important in-home amenities can be to lessening stress levels and helping you relax. That's why we've designed each apartment in Hanford, CA with your comfort in mind! In-home amenities and conveniences include premium materials and finishes like wood-grained flooring and cabinetry and plush carpeting. You'll also find cozy fireplaces, large walk-in closets and living spaces, a fully-equipped kitchen with energy-efficient Whirpool appliances and private balconies and patios. As a resident of River Oaks, that isn't all you'll have access to.
Our wider community is also rife with amenities and conveniences that help give your apartment in Hanford, CA a second level of luxury and excitement. You'll always have access to our business and fitness centers, pickleball and basketball court, beautiful pools and spas, and much more.
Contact our office today to learn more about River Oaks, and let's get you into a luxury apartment in Hanford, CA today!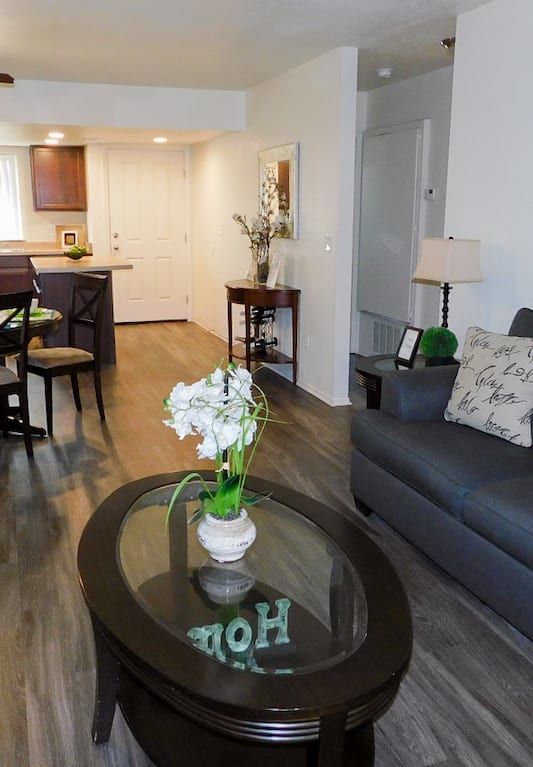 LIVING AT RIVER OAKS
When choosing a new place to call home, we understand that location plays a big role in your final decision. River Oaks Apartments is situated in a vibrant and bustling area filled with plenty to keep you busy and satisfied.
A Hanford apartment at River Oaks puts you just a stone's throw away from some of the most exciting entertainment, dining and shopping options the area has to offer. You'll find the China Alley Historic District, Hanford Fox Theater, the Clark Center for Japanese Art and Culture, Hanford Carnegie Museum and Tachi Palace Hotel and Casino all just a short drive from your front door.
A day filled with retail therapy is always a possibility, as Hanford Mall and Main Street Hanford are nearby, as are other great stores like Ulta Beauty, Target and Marshalls, just to name a few. A great meal can be had at El Tarasco, The Habit Burger or any of the other fine eateries within driving distance of home. Your Hanford apartment is also located close to beautiful outdoor areas such as Hidden Valley Park, and Kings Speed Way.
Contact us today to learn more about daily life at River Oaks Apartments and in the city of Hanford.